Our Company
We are a family business with more than 60 years of experience in the commerce sector, located on the island of Menorca (Spain).
Our motto is to offer the most professional service to all our clients, either in our physical stores or through our online store.
These are our data:
Domínguez y Bellot SL
B-57972101
San Roque, 18
07701 - Mahón (Menorca)
Balearic Islands
Spain
We have two stores, both located in Menorca, as detailed below:
Shop Acisclo 
Location: in the commercial center of Mahón, on 31 Hannover Street (this street is also known as Costa de sa Plaça).
Coordinates: 39.888547860593 - 4.2633135616779
Brands: Swarovski, Majorica, Joidart, Elisa Figures and Lladró.
Phone: (0034) 971351584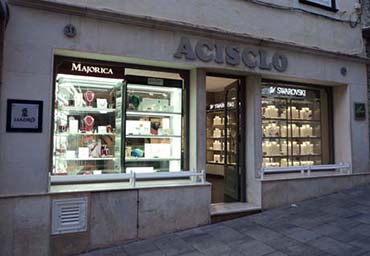 Shop Sa Tèquina
Location: in the historic center of Ciutadella, on 25 Josep Mª Quadrado Street (street popularly known as Ses Voltes).
Coordinates: 40.00202600 - 3.83847700
Brands: Pandora, Swarovski, Majorica, Bering Watches and Cluse Watches.
Phone: (0034) 971383076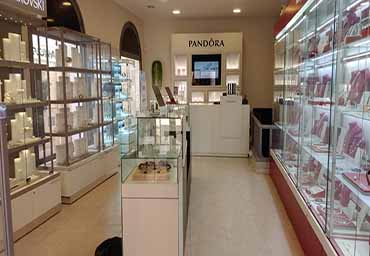 Our customer service hours vary depending on the month of the year, but generally it goes something like this:
Summer: 10:00am - 08:30pm (M-F) / 10:00am - 02:00pm (S)
Winter: 10:00am - 01:30pm and 05:00pm - 08:00pm (M-F) / 10:00am - 01:30pm (S)
For any questions you can contact us at the phone numbers mentioned above or also by email at the address info@joyeriamenorca.es where you will be attended to as soon as possible.